St. Agatha's Church has a long and rich history that goes back well over a century.  Generations of faithful Catholics have taken part in the sacraments and ministries of this little country church.
Originally, St. Agatha's church was formed and built in the small town of Vermillion about 1871. At a cost of roughly $2,800, the church was erected and dedicated on February 5, 1874. From the very beginning, priests from Inver Grove Heights and Mendota served the needs of the parish.
Because the congregation of the church was rapidly growing, it was decided to erect a new structure. In 1898, a new church was built with Father William McGolrick overseeing the project.
Lightning struck the church and caused a massive fire that totally destroyed the church in Vermillion in 1913. With the donation of approximately two acres of land, a new church was erected in the small farming community of Coates.
Today the church is still welcoming those looking for a new spiritual home. Come join us and let St. Agatha's become a special part of your life.
For more complete historical information of the Church of St. Agatha, please click on the links below.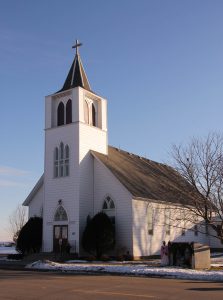 Church of St. Agatha Today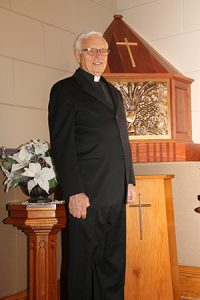 Fr. Richard Mahoney
Pastor/Pastoral Administrator
Since Jan. 24, 2003